Meet Dr. Elizabeth Pfeiffer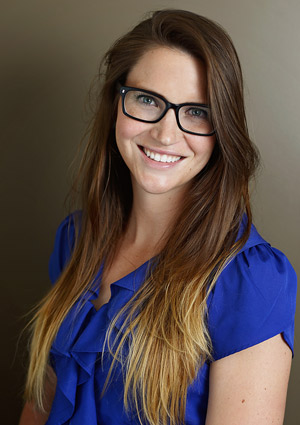 Early Start
I have been a chiropractic patient since I was six months old. At the time, my 3 year old brother was receiving chiropractic adjustments for ear infections and chronic asthma. After a couple months, he was ear infection-free and running and playing as a three year old should.
I had no "symptoms" as a 6 month old, but the information and education my parents received from Jacob's chiropractor helped them understand how important a healthy nervous system and spine is.
Since, I have been a regular patient for symptom free, or preventative care, ear infections, ankle sprains, headaches and much more.
The care I received along with the amazing results I got inspired me to pursue a career in chiropractic to help others in the same way I was."Dr. Elizabeth Pfeiffer
On my Path
My path to chiropractic started at Concordia University Wisconsin where I graduated with a degree in exercise science while playing on the volleyball team there. I then moved on to Davenport Iowa where I graduated Valedictorian from Palmer College of Chiropractic while maintaining my interest in sports by working as a personal trainer and acting as the president of the volleyball club. I have been practicing Chiropractic in Wisconsin since and love being back in my hometown of Sheboygan.
Chiropractic works
It's anatomy. The nervous system is protected by your spine. When your spine isn't functioning optimally, your nervous system is affected. The "affect" may be symptoms ranging from back pain and headaches to upset stomach. Education on the anatomy and function of your body will only help to make the best decisions for your health care plan. It is my mission to help you understand your body, so together we can meet your health goals.
Special Interests
I have special interest in the prevention and rehabilitation of sports injuries in addition to care of kids as that is where my personal chiropractic journey began. I love to educate my patients on how the body can heal and function optimally through conservative health care consisting of chiropractic adjustments, exercise rehabilitation and correct nutrition.
In my free time I enjoy spending time with my husband daughter Marilyn, working out, reading and playing with my dogs Ace and King.
Contact the office today at (920) 451-7000 to schedule an appointment!
---
Dr. Elizabeth Pfeiffer | (920) 451-7000