Meet Dr. Matthew Stephens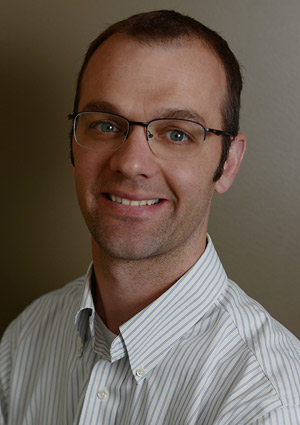 I grew up in Southeastern WI, and my wife and I reside here now with our four children, Jackson, Harrison, Harper and Emory. I graduated from Palmer College of Chiropractic in 2010 as the Salutatorian of my class. I completed my undergraduate degree at the University of Wisconsin-Milwaukee with a degree in Biochemistry. I chose to go in the field of chiropractic because I truly believe that the power that made the body also has the power to heal the body. I began thinking this at a young age.
Before I became a Chiropractor
I come from a big family of eight sisters and seven brothers. In a family that size, sickness can spread like wild fire. It always confused my teachers how I never missed any school, but a few of my brothers and sisters were missing many days. I never could answer their questions of why that was happening, but simply by saying in a 3rd grader's terms, "They're always sick". As I began high school, it started to become clearer to me why that was the case. I always had a problem taking pills and really didn't like to take medicine at all (because of the taste).
So growing up, I let my body run the course when I got sick, and never really took anything. Meanwhile, some other of my brothers and sisters would have something lined up to take for the smallest symptom. As I began getting older, I was getting sick less often than my other siblings, I started to understand it. My body had found a way to deal with foreign invaders better than my brothers and sisters bodies. I still didn't know why this was the case.
I figured that I was just lucky, born with a better immune system, had stronger bones, and ate better than my other siblings. Then I started college and realized that this was not the case. Everyone in my family ate the same and shared the same house. There was only one thing different about the way we grew up, and that was the medicine they took that I never did.
That's when I knew I had to find a profession to educate people that our body is the smartest thing on the planet, and nothing from the outside can change that.
That next year I started Chiropractic school and haven't looked back since. I've been helping patients realize this for over ten years now, and have seen some pretty amazing things that chiropractic can do.
How chiropractic can benefit you
I believe that people of all ages can benefit from chiropractic. In fact, chiropractors perform at our best when we get a patient that comes in with little to no symptoms. What I mean by that is, we keep your body performing at an optimal level before you suffer an injury or get sick.
The body's ability to prevent sickness is what led me to chiropractic. By allowing your body to perform the best it can, you will function the best you can, and then have a greater chance of leading a healthy life. I've lived by these words thus far in my life, and haven't regretted it yet.
We do, however, an excellent job in helping you get healthier when the body isn't functioning at its best. Once we get your body back to where it needs to be, it's important to keep it there.
So I challenge you to come in to see me. See what I have to offer. There are two things I can promise you. One, you're going to get educated about the body and you're going to be better because of it, and two, we're going to have some fun doing it.
---
Dr. Matthew Stephens | (920) 451-7000