Meet Dr. Joe Dirker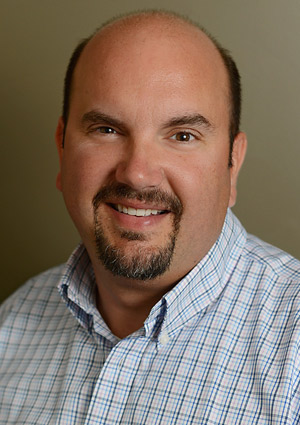 My first experience with chiropractic was when I was 13 years old…
I played a lot of baseball as a kid until I started experiencing numbness and tingling in my left arm. I was told by our family medical doctor that I was 'stretching nerves' and would have to stop playing to avoid permanent damage.
At the same time my dad was seeing a chiropractor for a back and knee problem. I went along one day and without me saying a word, the chiropractor asked me what was wrong with my shoulder. Surprised, I explained my situation and he asked if he could examine me further.
Long story short, he found that I had multiple subluxations, bones in my neck and shoulder that were out of alignment pinching on the nerves controlling my arm. Within a week the tingling in my arm was gone and I was back playing baseball.
What probably impressed me the most was the comfortable feeling I had when visiting my chiropractor. There was no stuffy white lab coat, no needles, drugs or thoughts of surgeries. He explained to me as I do to my patients now the incredible power God has instilled within us to heal ourselves. As Thomas Edison once said "The doctor of the future will give no medicine, but will interest his or her patients in the care of the human frame, in a proper diet, and in the cause and prevention of disease."
My Chiropractic Mission
This has become my mission as a chiropractor. To educate my patients that their body was designed to function optimally. That this power is found in the nervous system and if allowed to flow uninterrupted will create and maintain abundant health. Taking drugs to mask symptoms or having surgery to remove parts of one's body is not natural and should only be considered as last resorts.
Health is defined as being physically, mentally and biochemically stress free. I also define health as your body's ability to overcome the stress applied to it. Having a properly aligned spine (which protects and connects the brain with the rest of the nerves of your body) is critical to maintaining your health.
A Chiropractic Education
I started my education toward a chiropractic degree in 1989 at Illinois Valley College where I received my undergraduate studies with a focus on human physiology. I finished my education with a 5 year accelerated program at Palmer College of Chiropractic in Davenport, IA, where I received by Doctor of Chiropractic degree in February of 1996.
On a Personal Note…
I was born and raised in the flat lands of Illinois. I met my beautiful wife, Melissa, while attending Palmer and we were married in 1994. We have four amazing children (Isaac, Chloe, Ethan, and Vincent) and have lived in the Sheboygan area since 1995. I enjoy a variety of activities outside the office, including spending time with my family, softball, golf, reading, cars, and watching movies.
Having a career that you truly love is a rare thing these days. I can honestly say that working with people to restore and maintain there health is a blessing and I can't imagine doing anything else.
Thanks for visiting our site. I look forward to meeting you in person and learning how we may be of service to you. Contact us today to schedule an appointment to explore your options.
---
Dr. Joe Dirker | (920) 451-7000